Career Opportunities On Long Island
Click Here To Book Online Now





WITH 3,282 REVIEWS
CLICK
To view local phone numbers
(631) 482-7236
(631) 482-7236
---
Huntington / Smithtown Area





(631) 482-7236
(631) 482-7236
---
Babylon / Bay Shore Area





Bayport

East Sayville

North Amityville
(631) 779-1182
(631) 779-1182
---
Port Jefferson Area





Belle Terre

Old Field

Poquott

Terryville

Wading
(631) 779-1182
(631) 779-1182
---
Riverhead Area





Jamesport

Northville

South Jamesport
(631) 779-1182
(631) 779-1182
---
Brookhaven Area





Gordon Heights

North Bellport

North Patchogue
(516) 360-0045
(516) 360-0045
---
Hempstead Area





Atlantic Beach

Bellerose Terrace

Inwood

Lawrence

North Lynbrook

North Valley Stream

South Hempstead
(516) 360-0045
(516) 360-0045
---
North Hempstead Area





Douglaston

Douglaston Manor

Little Neck
(516) 360-0045
(516) 360-0045
---
Oyster Bay Area





(516) 360-0045
(516) 360-0045
---
Massapequa Area





(631) 779-1182
(631) 779-1182
---
Southold Area





Greenport West

New Suffolk

Peconic
(631) 779-1182
(631) 779-1182
---
Southampton Area





Flanders

North Haven

North Sea

Northampton

Noyack

Quiogue

Riverside

Shinnecock Hills

Tuckahoe
(631) 779-1182
(631) 779-1182
---
East Hampton Area





East Hampton North

Napeague

Northwest Harbor

Springs
At Precision Overhead Garage Door, we pride ourselves on providing our customers with the highest quality workmanship, products, and customer service in the industry. We are currently looking for aggressive high energy self-starters to join our team. Ideal candidates are detail oriented, customer service driven, have strong communication skills, and the motivation to perform at the highest level. If you think you have what it takes to join our team, please read the job listings below and select 'Apply' for the position best suited to your skills and experience.
Apply For A New Career With Precision Door Service Today
Precision Overhead Garage Door Service is a national company with over 100 locations in over 30 states.
The tri-state area (New York, New Jersey, Connecticut) is looking to develop new Home Service employees who are energetic and looking for a career opportunity that involves working with your hands and interacting with new people every day.
DRIVEN and ACCOUNTABLE employees can earn upwards of 55-65k in their 1st year!!!
BENEFITS INCLUDE:
Medical, Dental, and Vision
Paid time off, including vacation, sick, floating holidays and company holidays
401(k) with company match
PERKS INCLUDE:
Monthly bonus opportunities
Paid training
Access to company supplied vehicle
Tools and uniforms provided
Company events
Breakfast and snacks
Visit Work At Precision to learn more.
Apprentice
The Apprentice role is built for those who have little to no experience in the industry. The Apprentice will take part in an intensive training program designed to prepare them to move up and become either a Service Technician or Installer. The role will be responsible for riding alongside and assisting current Service Technicians and Installers, as well as working in the office to grow their skill set and learn the industry. Additional duties and responsibilities include:
Taking part in training exercises regarding the garage door industry, sales, etc.
Riding along with current Technicians and Installers to learn details of the business
Assisting Technicians and Installers on the road
Performing skills under the guidance of current Technicians and Installers
Spending time in the office working in a classroom environment
In-class and at-home video courses and successful completion of testing
Basic Job Requirements Include:
H.S. Diploma or GED, some college preferred
Clean Driving Record & Valid Driver's License
Must be able to perform moderate to heavy physical labor in all weather conditions
Flexible schedule, including evenings and weekends
Some Mechanical Aptitude preferred, but not required
Experience in a construction related field is a plus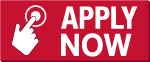 Service & Sales Technician
The Garage Door Service & Sales Technician is responsible for working with customers and homeowners by providing them with solutions for repairing or replacing garage door systems as well as operators. Technicians will go into customers garages, complete full inspections of the garage, provide recommendations to the customer, and complete any agreed upon work same day.
Additional duties and responsibilities include:
Diagnose problems and provide solutions for the customer
Educate customers on the options and benefits of our product offerings
Perform on the spot service
Provide the highest level of customer service
Must maintain safe work environment upon completion of work and ensure job site is clean and clear of debris
Stay current with all door models from various manufacturers
Perform follow up procedures with open door estimates
Convert sales at a rate that is set by company
Other duties as assigned
Requirements
Basic Job Requirements Include:
H.S. Diploma or GED, some college preferred
1-3 years of experience with Garage Door inspections, repairs and sales
Clean Driving Record & Valid Driver's License
Must be able to perform moderate to heavy physical labor in all weather conditions
Must be able to climb and work off of a step ladder
Flexible schedule, including evenings and weekends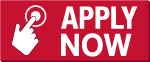 Installer
The Garage Door Installer is responsible for new garage door installations, including torsion and extension systems, as well as installing new operators. They will ensure all installations follow Precision Door requirements and specifications based on what the customer has purchased. Additional duties and responsibilities include:
Install raised panel and stamped carriage house garage doors in retrofit as well as new construction applications, including standard radius and low headroom tracks
Install LiftMaster Trolley operators, in both replacement and new installation situations
Install full lock on doors, including drilling holes
Install an emergency key disconnect on doors, including drilling holes
Install decorative hardware on carriage house doors
Other duties as assigned
Requirements
Basic Job Requirements Include:
H.S. Diploma or GED, some college preferred
1-3 years of experience with Garage Door Installation preferred
1-3 years of experience in construction industry a plus
Clean Driving Record & Valid Driver's License
Must be able to perform moderate to heavy physical labor in all weather conditions
Flexible schedule, including evenings and weekends